Former Hunslet Chief Executive Alan Stephenson has stepped forward in a gallant effort to quell an increasingly fractious debate ahead of Steve Pryce's virtual concert, which is scheduled to be broadcast on Saturday 6 June.
Stevo, the popular Hunslet Hawks prop of the 1990s and 200s, is performing with the aim of helping boost the club's coffers. And while everyone connected with Hunslet is hugely supportive, some of his former team-mates – notably Mick Coyle, Richard Baker and David Brook – continue to be haunted by memories of his crooning on long journeys back from matches at such as Barrow, Whitehaven and Workington.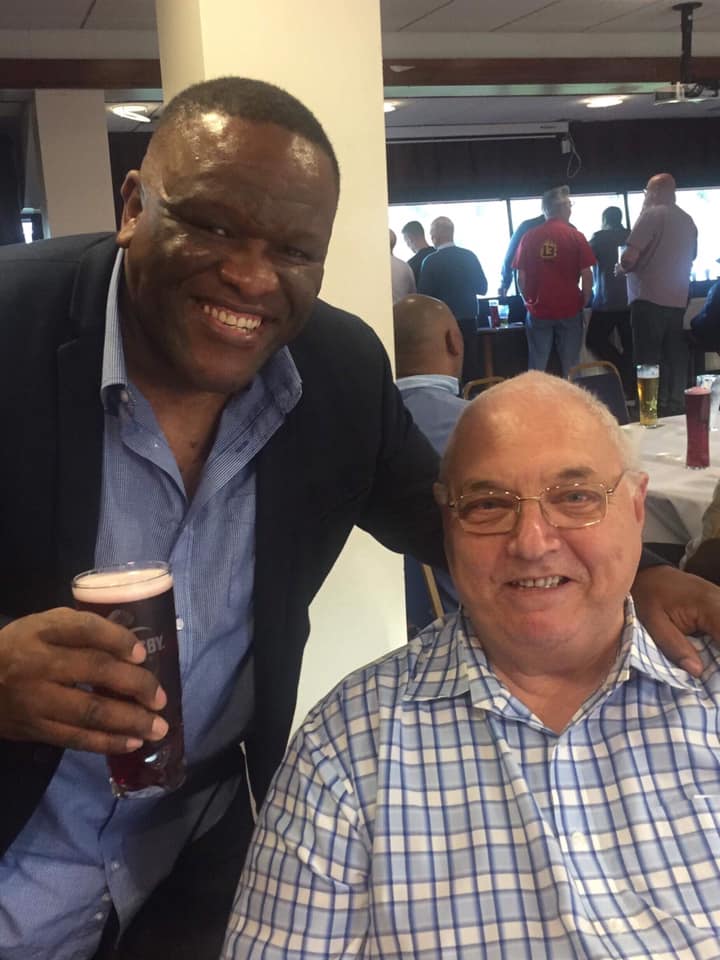 They have – perhaps understandably in the circumstances – set up a `stop Stevo singing' page.
Pryce, meanwhile, has hit back in kind with disparaging references to Coyley's attempts to entertain innocent holidaymakers in karaoke bars on end-of-season trips to Blackpool.
Alan Stephenson, who is universally known as `Big Al', knows both camps through and through. He has now been sucked into the row and, in an interview with Rugby League.com's Ben Hughes, said: "I know where the `stop Prycey' group's coming from! Prycey's an excellent karaoke singer and an entertainer who knows how to get the crowd going. But you can't get the mic off him. And you can't get him off the phone, in fact he's barraged me with texts about which songs he's going to sing in his concert.
"Joking aside though, what this shows is that all the lads are in this because they love Hunslet Rugby League club."
Which camp has Big Al ultimately joined? All is revealed, together with his memories of that grand side of the 1990s and 2000s, by clicking onto the interview, at https://www.rugby-league.com/article/56803/betfred-league–podcast–may-
Meanwhile Hunslet supporters and Rugby League and sports fans in general can get make their own choices – and contribute to the cause – by visiting either
or
And those who might prefer to sit on the fence can log on to both!