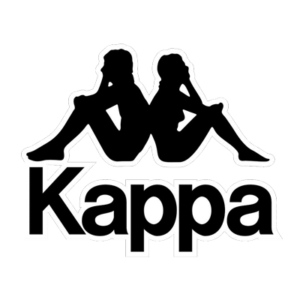 Hunslet RLFC are delighted to announce a two-year deal with Italian sportswear giants Kappa to become the club's new kit provider from the 2019 season onwards.
This exciting new partnership will see Kappa supply kits, training and leisure wear for the Parksiders.
Kappa already have big presence in Leeds with our South Leeds neighbours Leeds United already a major partner of the Italian brand and new Chief Commercial Officer Paul Taylor was delighted to be extending their presence within the city. "It's fantastic news that we have been able to secure this deal with Kappa which is an iconic technical sportswear brand.
"The club is looking forward to establishing a long term partnership with the Kappa team which will be beneficial to both parties"
The Parksiders will return to a traditional home design for 2019. Sneak previews of the new home shirt will be revealed across our social media channels soon with home replicas available to purchase prior to Christmas.
Paul went on to say: "We are really excited with the designs for next seasons playing kits.
"We will be returning to a more traditional design for the home shirt and will be paying tribute to David Plange's 1999 Grand Final winners with our away design, which is really exciting for the club and something I'm sure our supporters will love."
More details on the away design, celebrating the 20 year anniversary of the 1999 Northern Ford Premiership Grand Final win will be released in the new year leading up to the League 1 season.
With its global head office in Turin, Italy, Kappa is one of the world's leading sportswear brands and originates back to 1967, boasting a rich history of participation in all major sports.
The brand is looking to expand its footprint in Rugby League in the UK and see this partnership as key to doing that.
Alan Keylock, Rugby Sales Manager of Kappa UK & Ireland, said: "Kappa are delighted to have become the official kit partner of Hunslet RLFC.
"With 18 years' experience in professional rugby, across both codes, Kappa have the vision of replicating their European dominance over here in the UK.
"Partnering with an iconic name in Rugby league such as Hunslet falls in line with that strategy seamlessly.
"We aim to grow alongside our partners and share the inevitable success both on and off the field.
On the kit designs for 2019, Alan was equally confident that the designs would be well received by staff and supporters alike: "Having worked closely with the clubs management team on design and product selection, I am confident the playing staff as well as the loyal Hunslet supporters will be excited by what the brand have to offer.
"I would like to wish Gary Thornton and the team all the very best for the season ahead and look forward to working with the club going forward."
Pictured below: Paul Taylor (Chief Commercial Officer) , Neil Hampshire (Chairman), Alan Keylock (Kappa) and Richard Moore outside the South Leeds Stadium.