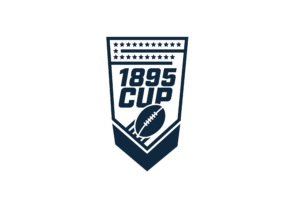 The 20 clubs who will contest the inaugural 1895 Cup – providing another opportunity for their players and supporters to earn a trip to Wembley Stadium in 2019 – can now be confirmed.
Coventry Bears, London Skolars and North Wales Crusaders have opted not to enter for logistical reasons, meaning eight clubs from Betfred League One will play a straight knockout in the First Round on May 5-6 – before the 12 English clubs from the Betfred Championship join the four First Round winners in the last 16.
The winners of those eight fixtures, to be played in the first week of June, will earn places in the 1895 Cup quarter finals later in the month – with the semi finals to be played the day after the Challenge Cup semi finals, on Sunday July 28.
That will leave the finalists with almost a month to prepare for the 1895 Cup Final at Wembley Stadium on Saturday August 24.
The Bears, Crusaders and Skolars confirmed their decision not to participate today, in each case for logistical reasons, with the later rounds of the competition to be played in midweek.
Mark Croston, the Skolars Director of Rugby, said: "Due to scheduling matters and player welfare issues, we have decided that we couldn't commit to the 1895 Cup this year.
"Given League 1 and Championship consist mostly of players who currently have full-time jobs, it is unrealistic to expect them to spend a full day on weekdays for away games, potentially returning in the early hours of Thursdays, thus requiring two days away from work."
Alan Robinson, the Coventry owner and CEO, added: "The logistics are against us on this one. But we are hoping for another good Challenge Cup run like last year, and Midlands fans will still be able to enjoy the special atmosphere of a floodlit game with Leeds's visit to Butts Park on Friday 18th January. We will also be looking to focus all our efforts on our league position and developing our young squad in what will be another year of substantial growth for the club in the region."
1895 Cup
First round (May 4-5; draw in April on date tbc): Doncaster, Hunslet, Keighley Cougars, Newcastle Thunder, Oldham, West Wales Raiders, Whitehaven, Workington Town.
Second round (June 2-5; draw in early May date tbc): Barrow Raiders, Batley Bulldogs, Bradford Bulls, Dewsbury Rams, Featherstone Rovers, Halifax, Leigh Centurions, Rochdale Hornets, Sheffield Eagles, Swinton Lions, Widnes Vikings, York City Knights, plus four First Round winners.
Quarter Finals – week starting June 24
Semi Finals – Sunday July 28
Final – Wembley Stadium, Saturday August 24.