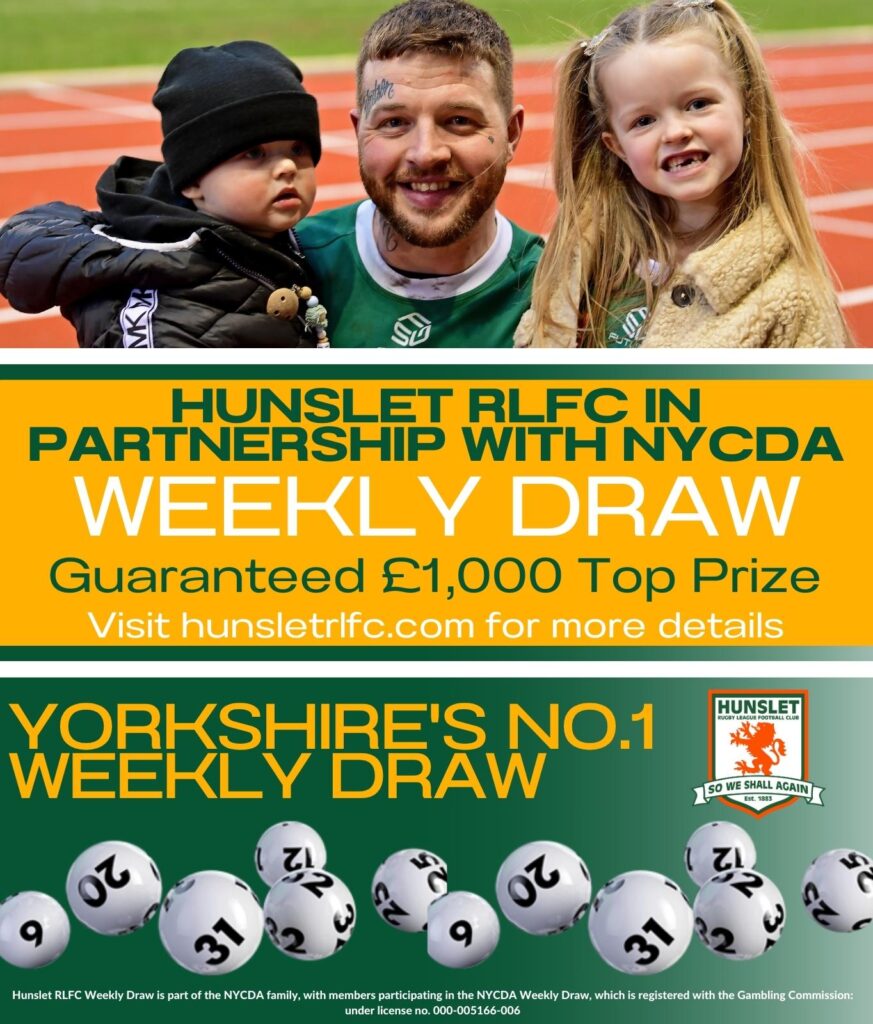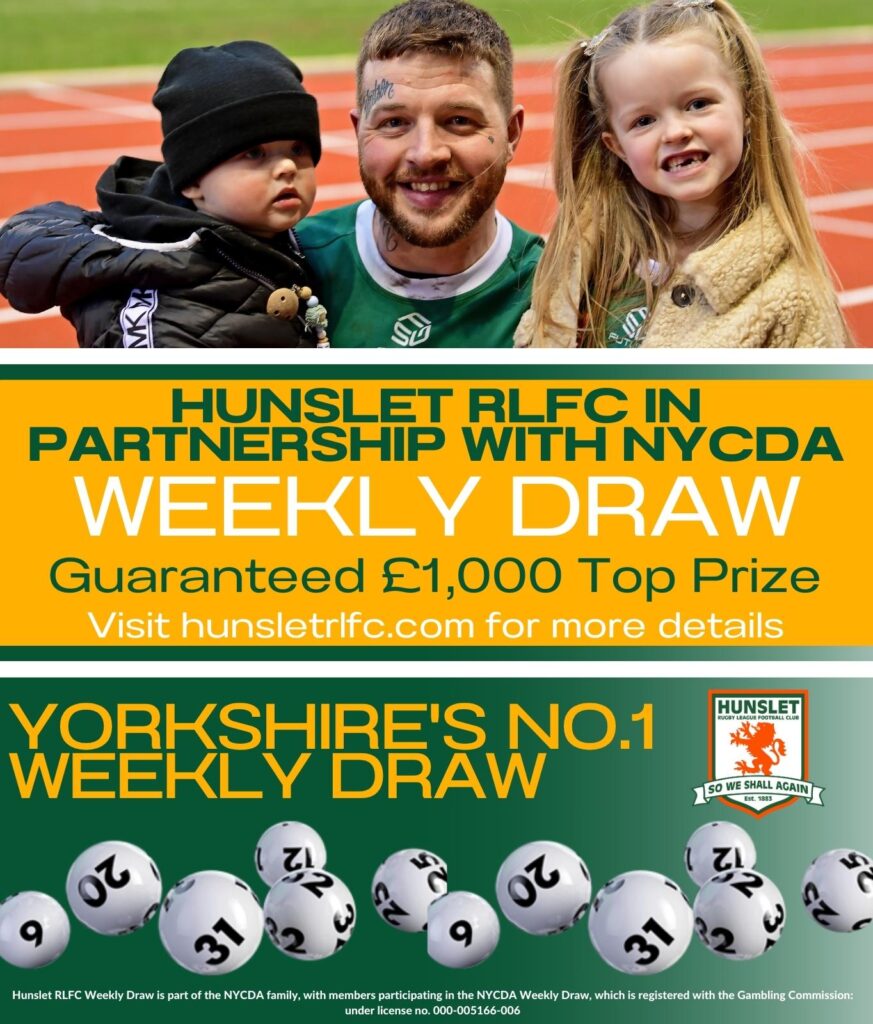 A one-time price of
£4.33
will be added to your order.
ONLY DEBIT CARD ACCEPTED
Join now for as little as £1 per week (£4.33 a month) and be in with a chance to win £1000s of cash prizes every week by supporting the Hunslet RLFC Weekly Draw. In addition, we will also be adding a number of non-cash prizes exclusively for Hunslet Weekly Draw Members such as match day tickets, club merchandise, hospitality and much more.
All proceeds from the Hunslet Weekly Draw will continue to support the club, particularly in its aims and objectives to be an active stakeholder in the local community.
Hunslet RLFC Weekly Draw as part of the NYCDA family, with members participating in the NYCDA Weekly Draw, which is registered with the Gambling Commission: under license no. 000-005166-006