HUNSLET duly won their high-profile second round Betfred Challenge Cup tie against amateurs Heworth, and head coach Alan Kilshaw was pleased with how the players responded to his half-time exhortations after an indifferent first half.
The Parksiders, whose main focus this season is on the bread-and-butter fare of Betfred League 1, were 28-6 up at the break against the reigning Impact Performance National Conference League Division Two champions, of whom Hunslet chairman Kenny Sykes is president, but `Killer' said: "We were sloppy in the opening period and I was disappointed. Our finishing wasn't as good as it's been in our pre-season friendly games, or the opening league match as Doncaster, and I wasn't happy with our approach.
"I made the lads well aware at the interval and, to their credit, the players responded and we reached the half-century mark on 50 minutes.
"Heworth deserve recognition for their resilience but games like this are always difficult for pro teams. If you win easily it's seen as what should be expected while if you lose, or struggle for whatever reason, your open to criticism."
Kilshaw reported only one injury, to winger Jack Render, who was withdrawn after sustaining a knock to his hand, which happily is not broken. And he highlighted the impact of substitute prop Lewis Wray. "He gave us real impetus when he came on with his hard, direct running," he said. "He carried well and visibly lifted us."
Adam Ryder bagged a brace in the 68-6 success while other tries went to Aaron York, Jordan Syme, Jack Render, Nathan Newbound, Joe Burton, Josh Jordan-Roberts, Dan McGrath, Jimmy Watson, Harvey Hallas and Danny Barcoe. Jake Sweeting landed ten goals, while Danny Allan scored a try and a conversion for Heworth.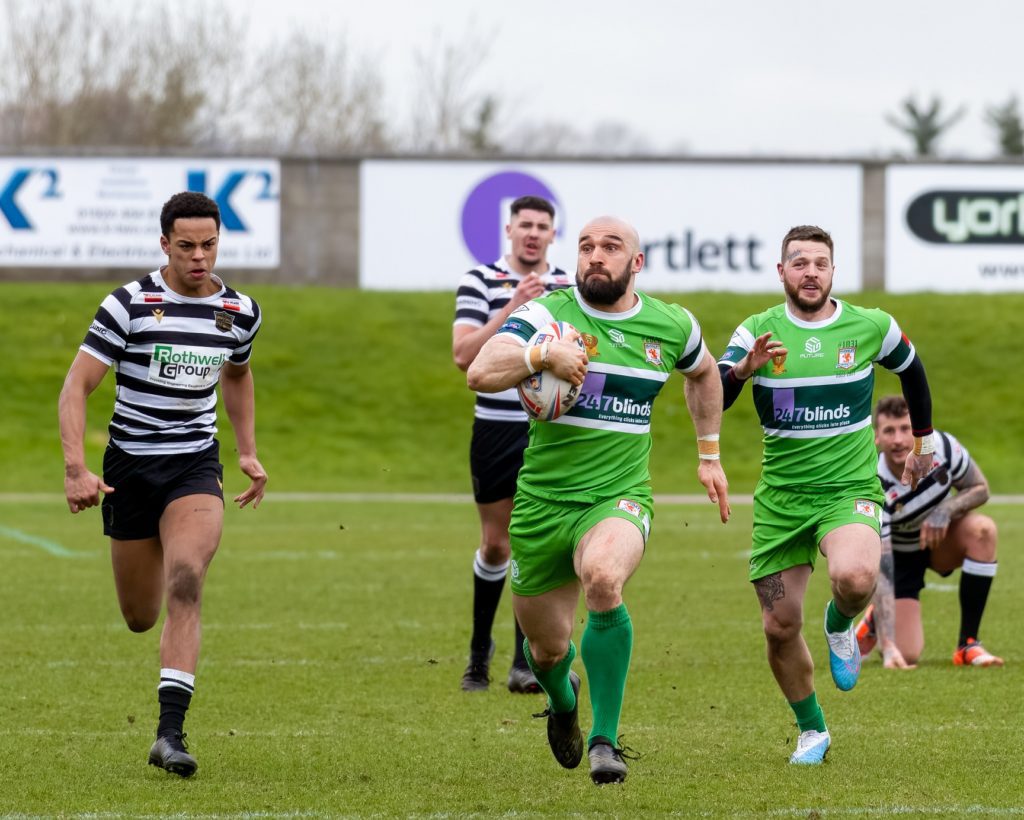 Hunslet, meanwhile, have been handed a plum home draw in the third round, on the weekend of 11/12 March.
The Parksiders will entertain Betfred Championship side Keighley Cougars, who are in the second tier after having lifted the Betfred 1 title last season with a 100 per cent winning record.
The Cougars, however, were beaten 22-6 at Hunslet in the Challenge Cup. And it hasn't been forgotten in the Parksiders' camp that Keighley's 20-16 league victory at the South Leeds Stadium was earned through a last-gasp converted try that even the visitors conceded was scored through a forward pass.
'Killer' said: "I'm happy to have a home draw. I doubt that Keighley were too enthused when they were paired with us, especially at the South Leeds Stadium in front of our vociferous fans. They'll be well aware that Hunslet is a tough place to come."