Craig Irvine Uncle to Co Owners Billy And Lauren as been a lifelong supporter of Hunslet and jumped at the chance to support his mate Liam for the 2021 season.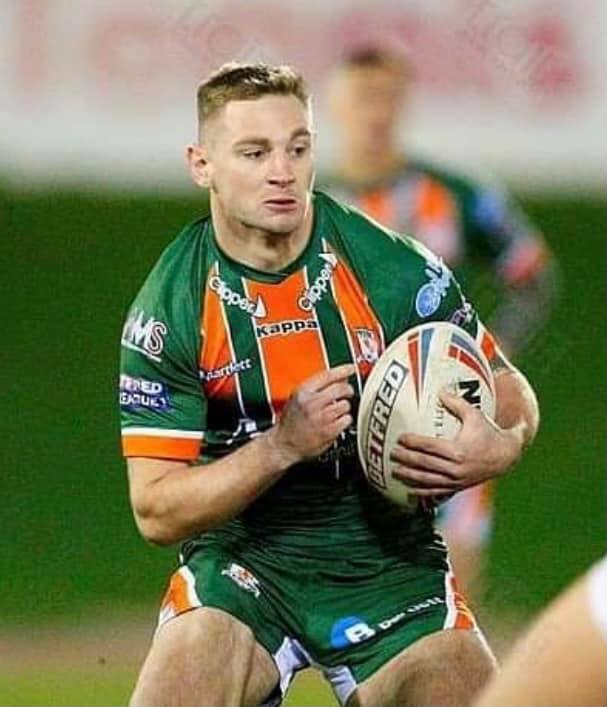 The Irvines are a family of Hunslet fan's from Grandparents that knew the Goldthorpe's, Mum & Aunties all watching Hunslet from the terraces, cousins who played for Hunslet Colts to Supporters team, Sister Miss Hunslet, through to me as mascot. As Craig says "Hunslet was never a Choice it was part of our family".     
Craig goes on to say "The Business – Life's a Burger was a business born out of lockdown, last year my Nephew opened a new Bar in Mirfield "The Office" and we thought it would be a great idea to use the player sponsorship as a way of getting the new Bar launched but also support "Liam" – Sadly COVID struck and whilst The Office is still there our new venture was born "Life's a Burger".
"Lifes a Burger moto – When life gives you beef make burgers. Ties nicely into continuing to support Liam for this coming season and we hope Liam will be making mincemeat out of the opposition.
"Life's a Burger is a Gourmet Burger bar, situated in the Market Town of Mirfield we can be found on Facebook, Instagram and Twitter.   
"Liam and I really only got to know one another when he played briefly for Wortley Dragon's, which itself has been a home for such Hunslet Legends as Steve Pryce, Dave Brook and the notorious Alan Stephenson "Big Al".
"I had the opportunity to play alongside Liam and it was evident even on that stage that he had raw talent beyond belief and displayed dedication and commitment that's propelled him from National Conference into semi professional rugby League.
"For me there's nothing more rewarding, when you see a local lad pulling on the famous jersey, when you know they know what it means to be Hunslet."