Hunslet RLFC 22-6 Keighley Cougars
Hunslet Coach Alan 'Killer' Kilshaw got off to a perfect start with his new look young side by knocking rivals Keighley Cougars out of the Betfred Challenge Cup.
After a break from the cup last season Hunslet are keen to progress this year and hopefully secure a big money tie.
Although Keighley had a few faces missing they would have been favourites coming into the contest, but it was Hunslet who were sharp out of the blocks, mixing it up with a short kick off and retrieving the ball from a spilt catch.
Truth be told both sides were rusty early on, sets not being completed and unforced errors with the ball, but Hunslet slowly got on top and after a finely taken and accurately executed ball by David Gibbons, Kieden Hartley was quick enough to sneak in the corner. 4-0 to the hosts.
The Cougars eventually found their feet and seemed to peg Hunslet back in their own final third. But when a try looked certain in the left corner Hunslet's defence proved strong and on the 20 minute mark they held that slender lead.
Jack Mallinson broke through on the half hour but was just held short, before a Keighley infringement gifted Jordan Syme two more points for the Parksiders. 6-0
That should have been the score at the break, but on the last tackle before the hooter Anesu Mudoti juggled the ball down under the posts to level it at the break. Half time: 6-6.
The second half started with more Hunslet pressure as Keighley were forced into a drop-out, and on 47 minutes Jason Mossop seemed to plant the ball down from an almost impossible situation. No conversion but Hunslet were back in the lead at 10-6.
The Gamebreaker moment came shortly after though, as Keighley sliced through Hunslet's defence and looked certain to score. Jordan Paga raced back to ankle tap Charlie Graham, who stumbled but regained his feet before Harvey Whiteley completed the tackle and the Parksiders line stayed intact.
At this point Keighley's discipline let them down. With Daniel Parker in the sin-bin Harvey Whiteley nipped over on the last tackle to stretch Hunslet's lead to 14-6.
With only ten minutes to go Kiedan Hartley opened up the Cougars defence, before Jordan Paga and a rampaging Duane Straugheir sent Harvey Whiteley over for his second try and with Mallinson coverting, Hunslet's 20-6 lead looked unassailable.
This seemed to be the straw that broke the camel's back for Keighley as first Darley, then Kesik saw red and left us for an early bath.
Mallinson added another two points for security from the ensuing penalty and on the hooter the Parksiders celebrated a well earned victory.
No player had a poor game today, but the half backs Gibbons and Mallinson marshalled the team well, Whiteley was superb at acting half-back and Hallas and Summers never stopped going forward. Man of the Match though was Josh Jordan-Roberts who on his return to Hunslet did a stack of tackling and ran the Cougars defence ragged.
The next round of the Challenge Cup will be drawn on Tuesday evening, and Hunslet will be hoping for another home tie. The date of the game is yet to be announced, but next Sunday (6 February 2022) they take on Leeds Rhinos in the annual Harry Jepson Trophy, kick off 3pm.
Teams
Hunslet RLFC:  James Watson, Jordan Paga, Jack Render, Jason Mossop, Kiedan Hartley, David Gibbons, Jack Mallison, Harvey Hallas, Harvey Whiteley, Duane Straugheir, Joshua Jordan-Roberts, Joseph Summers, Jordan Syme.  Subs: Cameron Berry, Ethan O'Hanlon, Rowland Kaye, Samuel Moorhouse.
Keighley Cougars:  Lewis Young, Mobolaji Agoro, Nathan Roebuck, Charlie Graham, Anthony Dyne, Harvey Spence, Jack Miller, Kieran Moran, Christopher Cullimore, Spencer Darley, Daniel Parker, Aaron Levy, Billy Gaylor.  Subs: Kyle Kesik, Anesu Mudoti, Alix Stephenson, Joshua Lynam.
Referee: Cameron Worsley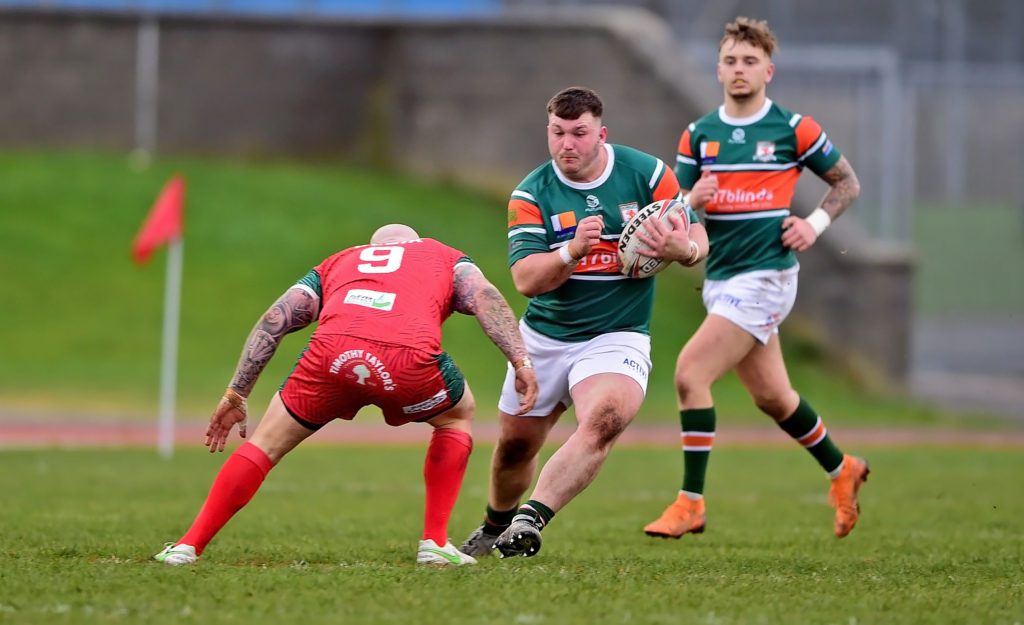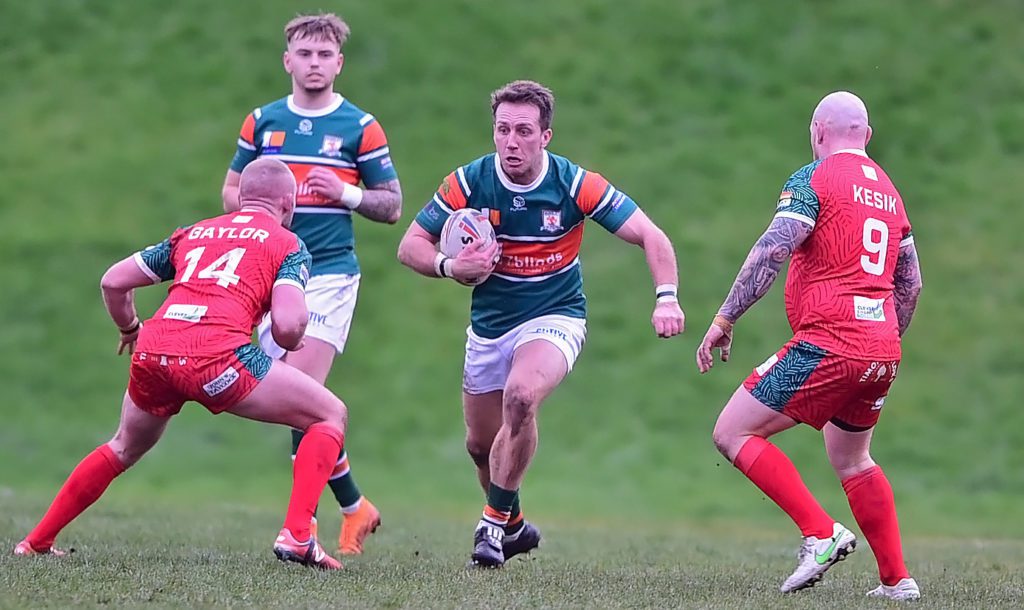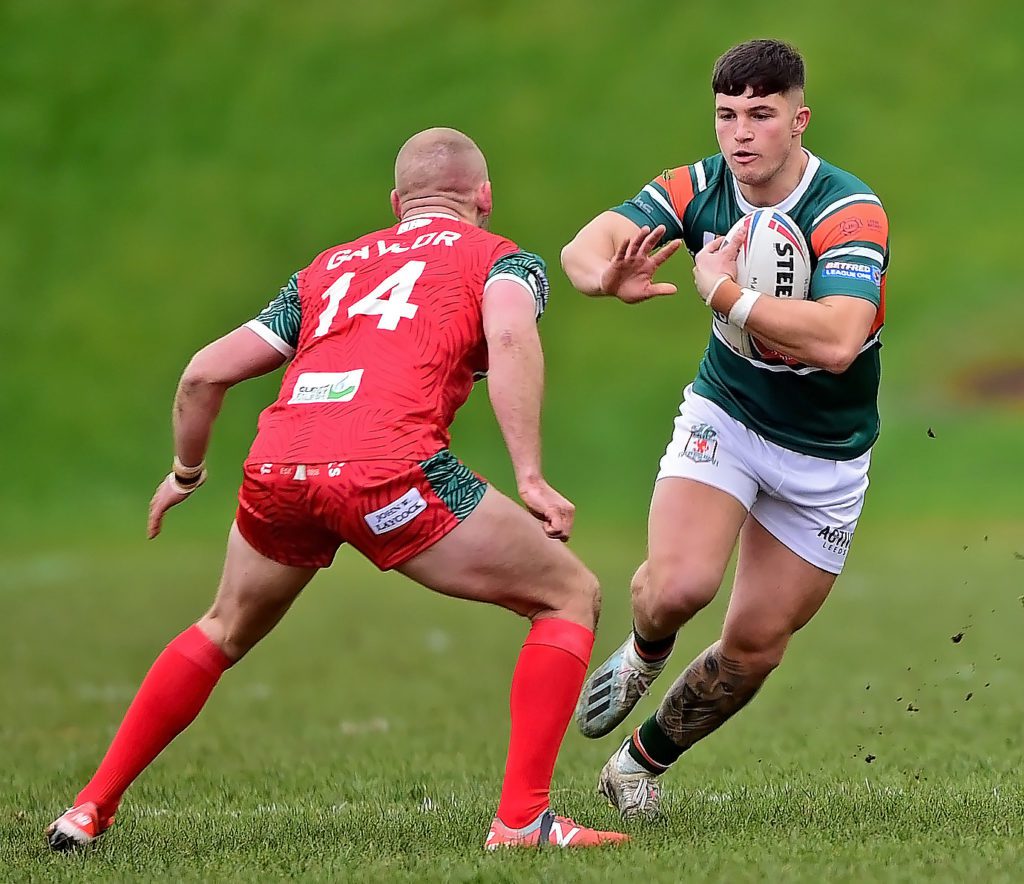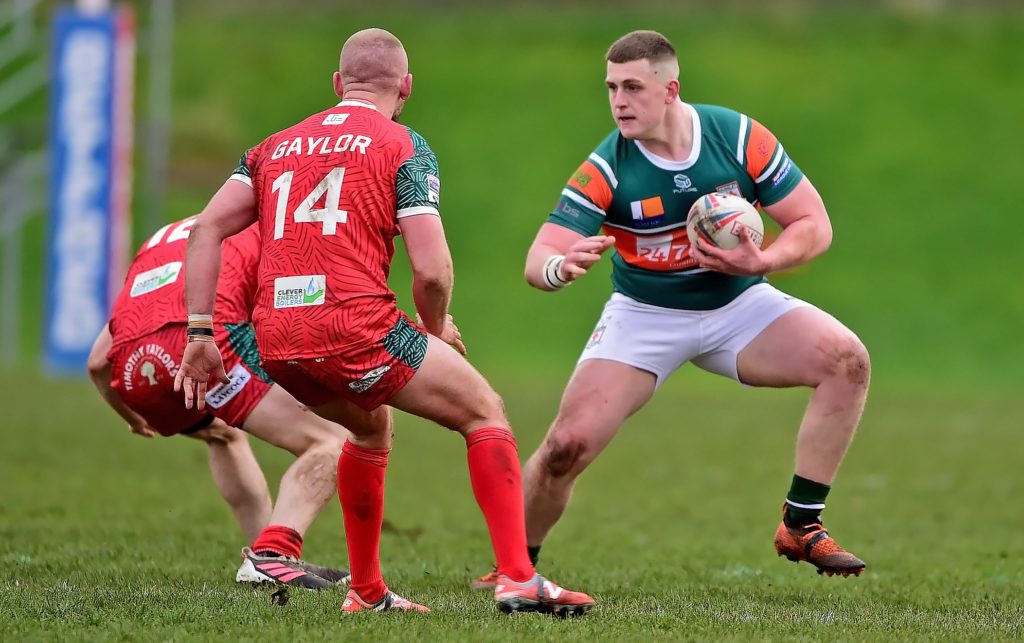 Photos: Paul Butterfield