The Club are delighted to announce that 247Blinds will be our main shirt sponsor for the 2021 season.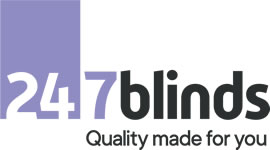 247Blinds are an online blinds company based in Huddersfield which specialise in fast delivery of a quality product at affordable prices.
247Blinds Director Jason Peterkin is the man behind the link up thanks to a bit of prodding from his Dad, David. "My Dad is a lifelong Hunslet supporter and I started watching them at the Greyhound Stadium before following them week in week out at Mount Pleasant and Elland Road.
"Dad asked me to look at getting involved with the Club at the end of last year. As we know there were some stormy waters at the time but the Board and supporters have rallied and the future looks bright for 2021.
"Everyone is disappointed this season was cancelled but there is much optimism for 2021 and I'm looking forward to being part of the team that takes Hunslet to the Championship".
Pictured with Jason, David and Kenny is Jason's son Oliver in his Huddersfield Giants academy gear. Oli is a flying winger who we may well get the opportunity to see in the future at South Leeds as our DR arrangement with Huddersfield and Halifax progresses.
Chairman Ken Sykes commented "This is a tremendous partnership for the Club. Not only in terms of the sponsorship but the business acumen Jason will bring to the Board in a consultancy role. Hunslet is a family club and once again it is strong family links that have come to the fore. Long may it continue".