Former Hunslet player Steve Pryce's plan to perform a `virtual concert' early next month in aid of the club hasn't gone down too well with some of his old team-mates.
The popular prop sees himself as something of a singer – a view shared, in fairness, by many others – but the rating doesn't seem to be entirely universal and several of the side that played alongside the Hall of Famer in the south Leeds outfit's successes are joining forces in objection, in a scheme also designed to raise funds for the Hunslet cause.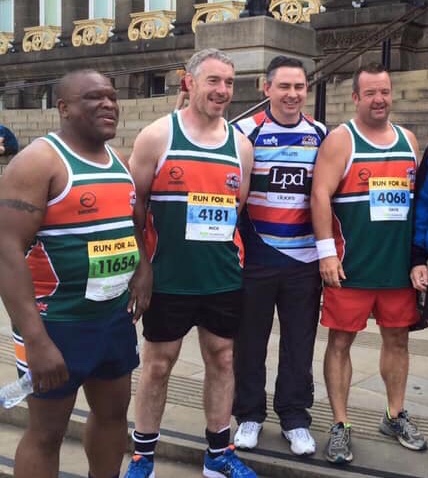 Mick Coyle, David Brook and Richard Baker have created the `Stop Prycie Singing' donation page and are asking all former teammates to get behind it.
Coylie groaned: "We had season after season of his singing. Training sessions, match days and long coach trips to Cumbria. It's the one thing I don't miss from my playing days.
"We have to raise money to stop this – so please give generously."
`Stop Prycie Singing' donations can be made by visiting https://hunsletrlfc.com/store/stop-stevo-singing/