The Rugby League World Cup is drawing ever-nearer, with England due to meet Samoa at St James' Park, Newcastle on Saturday 15 October in the competition opener – and the roots for what will be the biggest event in the sport's history can arguably be traced back to the afternoon of 1st October 1907.
It was on that date that AH Baskervillle's famous New Zealand All Golds arrived in the north of England as the first country to visit these shores on a Rugby League tour.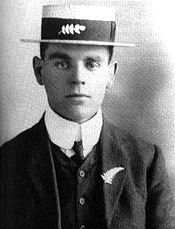 The sport was known, in those days, as the Northern Union, following the `Great Split' with the Rugby Football Union of twelve years earlier. And it fell to Hunslet – giants of the Northern Union – to meet the pioneers on their arrival at Leeds Railway Station from Folkestone, where they had docked the previous day.
It was a huge occasion as the Parksiders – who that season became the first team to pull off the fantastic All Four Cups feat of Championship and Challenge Cup, together with the County Cup and County League (in Hunslet's case, of course, the Yorkshire versions) – entertained New Zealand to a sumptuous banquet at one of the city's most prestigious hotels.
Hunslet's legendary captain Albert Goldthorpe led the fleet of charabancs, which also contained the feared Parkside pack – known as the `Terrible Six' – and the likes of the immortal Billy Batten (the Forceful Youth from Kinsley); four or five men, in one carriage, represented the Northern Union.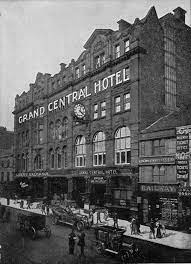 The Yorkshire Post reported: "There was a tremendous crowd in City Square. The Hunslet club had travelled to the station in a decorated char-a-banc, which bore the emblem `Hunslet welcome the New Zealand team'. When the players appeared the crowd burst into tremendous cheering, which continued until the men got into their char-a-banc. Then Wright, the New Zealand captain, called for `three cheers for the people of Leeds', which were followed by the stirring Maori war cry and further cheering. The players were escorted to the Grand Central Hotel by the Hunslet char-a-banc and the Northern Union officials in carriages, together with the still-cheering crowd. The crush was so dense in Boar Lane and Briggate as to cause a stoppage of all traffic. Outside the hotel the team were again prevailed upon to give a rendition of the Maori war cry, while as they made their way into the hotel they were greeted by further cheering and the strains of `God Save the King'. It was a stirring scene."
New Zealand and Hunslet met up again on Boxing Day, in what was described in some circles as the `fourth test', drawing 11-11 at Parkside before a 19,000 crowd.
But for that famous day exactly 115 years ago, would this year's World Cup be taking place? Probably – but possibly not.