Head coach Alan Kilshaw has been given a timely fillip, following Sunday's 36-6 reverse at Doncaster in Betfred League One, following Featherstone's decision to allow centre Jacob Doyle, who had been recalled by Rovers, to return to the South Leeds Stadium in a loan deal which has been extended to the end of the season.
The news is timely, as a factor in the Doncaster defeat was the absence of several senior players, including such as the injured Duane Straugheir and Jason Mossop, together with Wayne Reittie – although the Parksiders at least had the last word, Joe Sanderson and Jimmy Watson combining well to send Ethan O'Hanlon over after Jack Render and Jordan Paga had both gone close.
Kilshaw said: "We fielded probably the youngest side we've had all year and the likes of Connor Robinson and Ben Cockayne made full use of their vast experience and bossed things for Doncaster.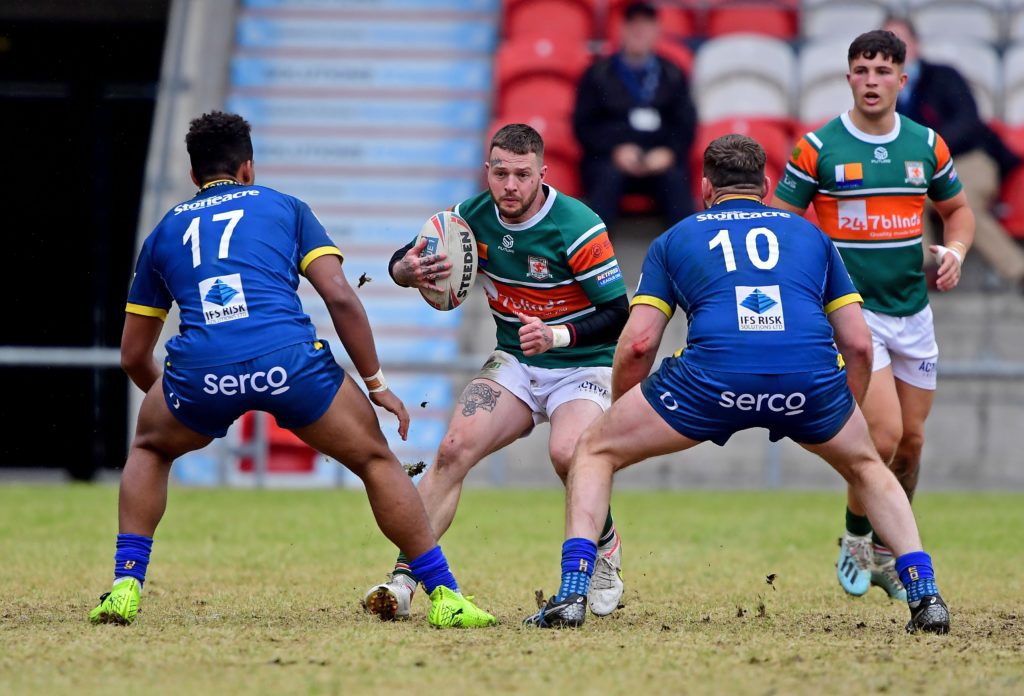 "There were some elements that disappointed me. We were very flat, and I'm also disappointed with the group. They'd been given a week off as we'd not had a game because of the Betfred Challenge Cup final, but they seemed to come back still in holiday mood and that's not good enough. I won't repeat giving them time off, from the evidence I can't really trust all of them to be professional."
Hunslet were also adversely affected by the state of the pitch at the Keepmoat, which hadn't recovered from a recent concert by the legendary band the Killers. Hunslet's `Killer' – no relation, although also a fan – said: "The condition of the pitch took us by surprise. Granted, it was the same for both teams but we'd prepared, and trained for, a Rugby League game on a very good surface and that was far from the case. Doncaster knew what it was like and will have prepared for the match accordingly.
"We defended well enough in the first half, when their tries weren't created as such. The first came after some pressure from repeat sets, and the second when we allowed a kick to bounce. And at 12-0 down at half-time we were up against it.
"We needed to start the second half well but we didn't do that, in fact we had only one set to their nine. But on a more positive note we finished strongly, scoring the last try of the game after having gone close a couple of times – and after having looked in danger of being on the end of a real blow-out at one stage."
`Killer' concluded: "Having played each team in Betfred League One once, I've had a good look at all the lads in our squad, including those who have been brought in on loan, and I now have a pretty clear idea as to what our best side is. And I also have a much clearer idea as to what's needed to get the best out of this group."