LOCHLAN MCGILL is yet another of the young bucks who have joined Hunslet in recent weeks to have added extra zest to the Parksiders' camp.
The 19-year-old hooker, who is a product of Stanningley's famous conveyor belt, has signed a one-year deal at the South Leeds Stadium. And he is determined to make a real impact in 2020 and subsequently earn a contract extension.
McGill, who is sponsored by Performance Lighting – who are based in Parkside Lane, just a stone's throw from Hunslet's famous former Parkside ground – said: "After enjoying my junior career with Stanningley I signed at Bradford Bulls Academy.
"The plan was for me to move up from the Academy to the Reserves but after I'd spoken to Hunslet's Head Coach Gary Thornton three or four times there was only one club I wanted to join.
"I was impressed by his enthusiasm, and by the enthusiasm of everyone else at Hunslet, including his assistant Gary Barnett, who I know from his time at Stanningley."
He reflected: "GT must have had me watched at a few Bradford games, or maybe he watched me himself. I also think a few people have said a few good things about me.
"I'm delighted to have joined Hunslet, one reason being that I should have more opportunities to play first team rugby.
"I want a strong year under my belt, and I'm hoping to make a big impression and earn a contract extension.
"Pre-season has been fantastic and as I see it there could be a real role for me. Jack Lee is the starting hooker, while Vila Halafihi came on for him in last season's games, but Vila can also operate at loose forward and that could open the way up for me at hooker."
McGill added, with a smile: "Plus Jack Lee is getting on a bit…", continuing, "I see my strengths as being good in defence, alert around the play-the-ball and with good ruck speed, targeting the lazy middles. And I've got bags of enthusiasm."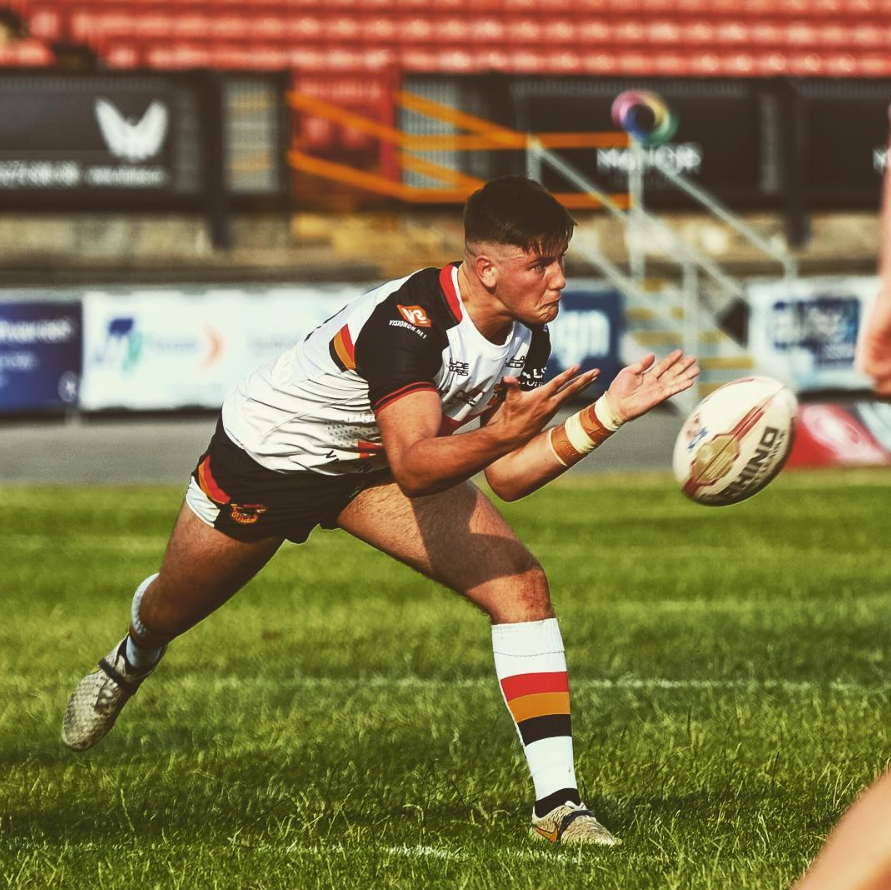 Thornton said: "At only 19 Lochlan has lots to learn at this level, but he comes very highly rated by the Bulls coaching staff.
"I have seen him play a few times and he is tough and uncompromising in defence, and has some skill with the ball too.
"He has come in with a great attitude and will be pushing hard for a spot in the 17 – and I'm pretty confident he will get there. He is learning from Jack and Vila, and is keen to make an impression on the Hunslet fans. He is a great addition to the squad."