Hunslet have confirmed that captain Duane Straugheir has re-signed.
Straff, who will be 31 towards the end of September, has agreed a one-year deal that will keep him at the South Leeds Stadium until the end of 2021.
More registrations are set to be announced in the next two or three weeks.
The second row has shown strong leadership qualities in recent seasons and Head Coach Gary Thornton enthused: "It's great news that our captain is staying for another season. I think people realise by now the value he brings to the team and to the club, and he is a terrific leader on and of the pitch.
"He is well respected in the game, and was sought again by other clubs, but I know he really enjoys being at Hunslet, and his commitment to the club is great to see.
"We had a terrific squad put together last season and I'm working hard to keep as many as we can for next year, within our budget. So to start that off with Straff's signing is a huge boost, and hopefully more good news is to follow."
Straff revealed: "The way the board has gone about its business during the lockdown has been a factor in my opting to remain at Hunslet.
"It's been a difficult time for all clubs this year but everything Hunslet has done has been outstanding.
"The club could have just sat on everything when Covid-19 hit and waited to react to what happened. That's not been the case at the South Leeds Stadium, though. The board was very quick to act, and I was impressed that they went out of their way to ensure that every member of the squad, whether contracted or on a pay-to-play basis, was looked after."
He continued: "As I see it, we all owe something to this club which, even though there haven't been any matches, has gone above and beyond to support the players.
"I've been paid every month, on time and without having to remind anyone. We've all been training hard of course, but even so it feels, in a way, as though we're being paid for nothing.
"So the least I could do was give it another year. Gary Thornton is a superb coach, I love this club, and there was no way I was going anywhere else."
Straff's stated aim at the beginning of the 2020 campaign was to make it the best year of his career.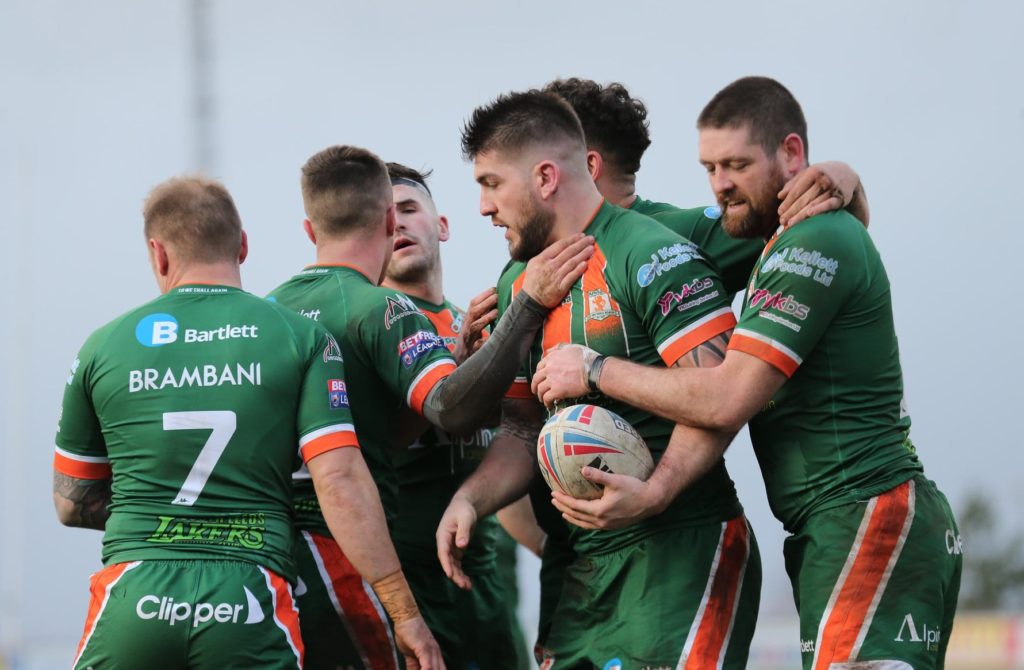 A strong start in which, following victories in all three pre-season friendlies, both league games and two Coral Challenge Cup games were won, led to Hunslet topping the Betfred League 1 table.
Covid-19, however, put paid to any further action in 2020 but Straff insisted: "We were on course for a very good year and that very good year will now be in 2021 instead of this one.
"The same mentality is in place within the squad, and we aim to complete unfinished business.
"And for some of the senior players – such as me – it's possible to draw a positive from the aborted season. Many of us have played Rugby League non-stop since we were Under 8s or Under 7s, even younger for some. That means that no one anywhere is playing entirely free of injury, but the past few months have given us the chance of a good rest from matches, and the opportunity to recover from any knocks we might have.
"We'll have had the best part of a year's rest by the time we start again. I'll be fresh as a daisy and fully fit for the first time in years, in fact the lockdown might have added as much as three seasons to my career!"